Phil Jamison is our head of design. His role is to lead our design team and oversee the appearance of all of our projects. If you've admired the aesthetics of websites like the New Forest Park Authority and Visit Blackpool, then you've seen the results that Phil and his team produce.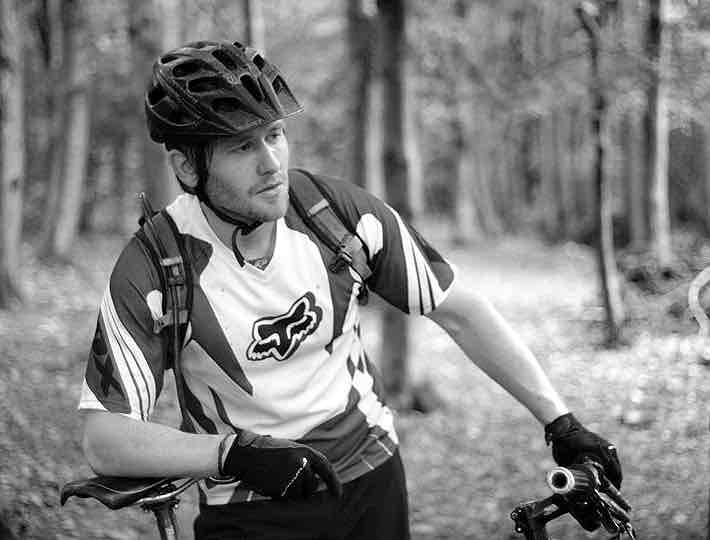 After studying visual communication at Belfast's York Street Art College — now Ulster University School of Art — Phil thought he was heading for a career in graphic design. But while displaying his work at the end of year show in 2001, he was offered a job at a web design company called The Internet Business, which was later shortened to Tibus and is now Zesty's sister company.
Design eye
By his own admission, Phil had no experience in web design when he was hired all those years ago. He has continued that philosophy when recruiting our design team.
He says: "A design eye is the key part of what we need. The aspects of the job that are specific to the web can be taught to anyone who has strong design skills.
"What my old boss spotted in me when he saw my work in 2001 is the approach I have tried to carry forward."
Phil has assembled an experienced design team staffed by people whose visual work he admired.
He continues: "We all have around 15 years' experience. There is nobody junior making up the numbers.
"That experience doesn't mean we will deliver exceptional design, but our track record over several years shows that we do."
Long-lasting impact
Among the exceptional work produced by Phil and his team is the award-winning Wild Atlantic Way website. Phil is particularly proud of that project for its long-lasting impact, not only on Fáilte Ireland — the Irish tourism authority - and its flagship tourism initiative, but also on our own business.
He says: "A big part of why we won the work was the strength of the speculative visuals that we put forward when we pitched. The quality of those visuals and the enthusiasm for them carried right through to the design of the website and beyond.
"The site became our calling card. It showcased the huge range of our in-house skills and we still get calls from prospective clients who have seen the Wild Atlantic Way website and want to talk to us. It has opened many doors for us on the other side of the Irish Sea."
If you would like to discuss having our experienced design team work on your project, please get in touch.