Case study
South Downs National Park Authority
Dating back to Roman times, the Downs is an ancient area of natural beauty. This region is unmatched in its beautiful, natural resources, culture and history.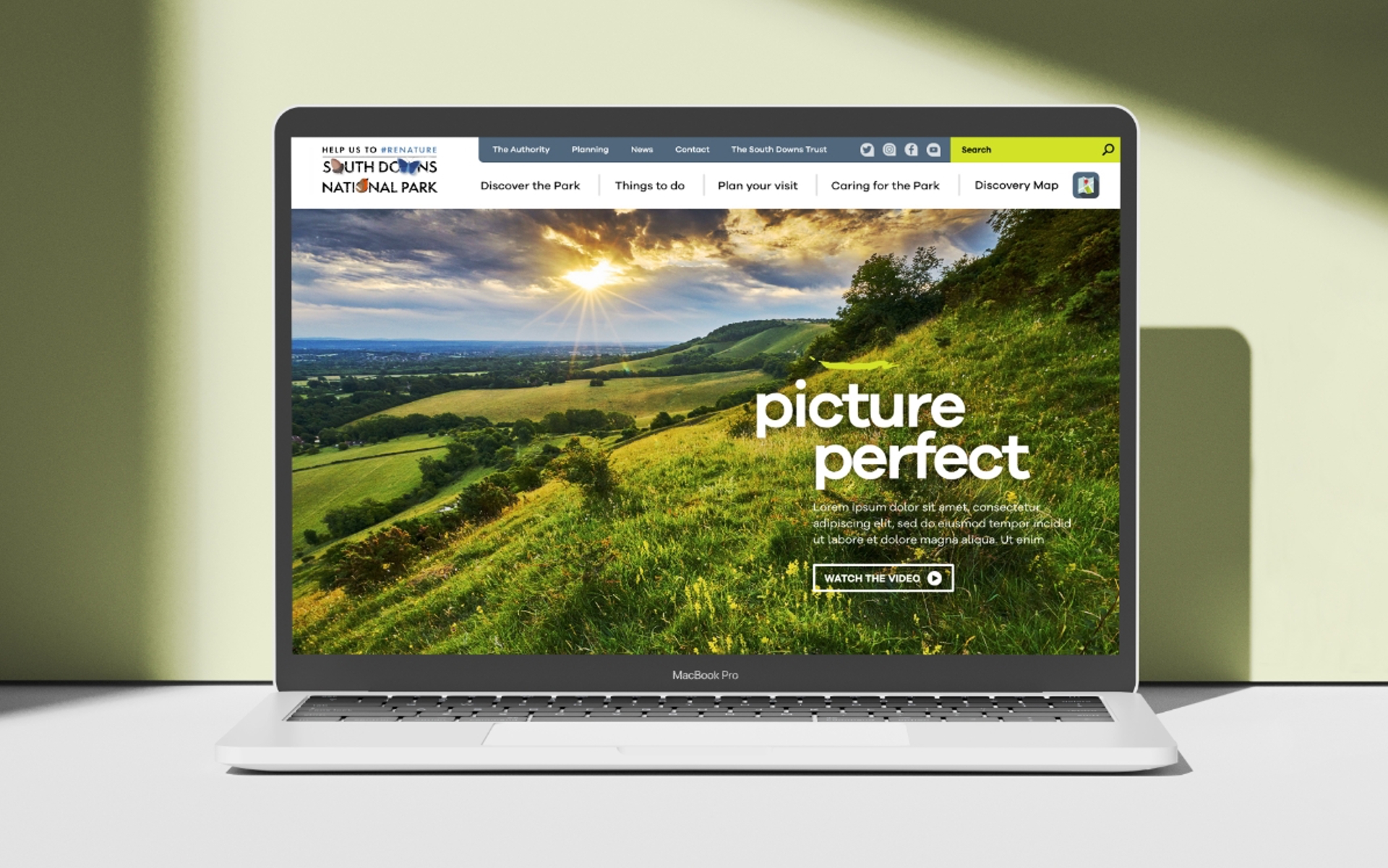 What we did:
User Experience
Design
Development
In the Winter of 2019/20, the South Downs National Park Authority (SDNPA) were publishing their new Partnership Management Plan (PMP). The PMP brings together and coordinates the aspirations of the many different partners who help contribute towards the purposes of the South Downs National Park. The Plan was considered to be the single most important policy document for the National Park. 
It constitutes the SDNPA's vision, strategic themes and desired outcomes of where they would like to be by 2050. The PMP was not a static document, but consists of all the work the SDNPA would be undertaking over the next five years to look after the National Park. As such, they would be communicating regularly on the progress of work within the PMP. In light of this, they commissioned Zesty to redesign and redevelop elements of their website to improve the overall user experience in advance of publishing the PMP. 
Their website is the digital doorway to the South Downs National Park, however, some of the biggest user feedback they received was the difficulty in finding and accessing information about the National Park, whether that's travel information on getting around the National Park or finding activities within the National Park. 
Additionally, across their communications and engagement work, they endeavour to take internal and external audiences on a journey along a ladder of stewardship. This journey takes their audience from becoming aware of the National Park to understanding and enjoying the Special Qualities of the National Park, to taking an active role in caring for and championing the National Park and the work of the South Downs National Park Authority and our partners. The website is a critical tool for moving their audience through the ladder. 
Consequently, we placed considerable emphasis on the User Experience and User Journey aspects of the engagement. We ran multiple engagement sessions with stakeholders across the National Park and the NPA; there was a huge level of interest in these – indeed they were the largest workshops that we have ever delivered, in terms of the number of participants, with over 30 stakeholders in each session.