Case study
Power NI
Harnessing the features of Kentico 13 to deliver a best-in-class service to the public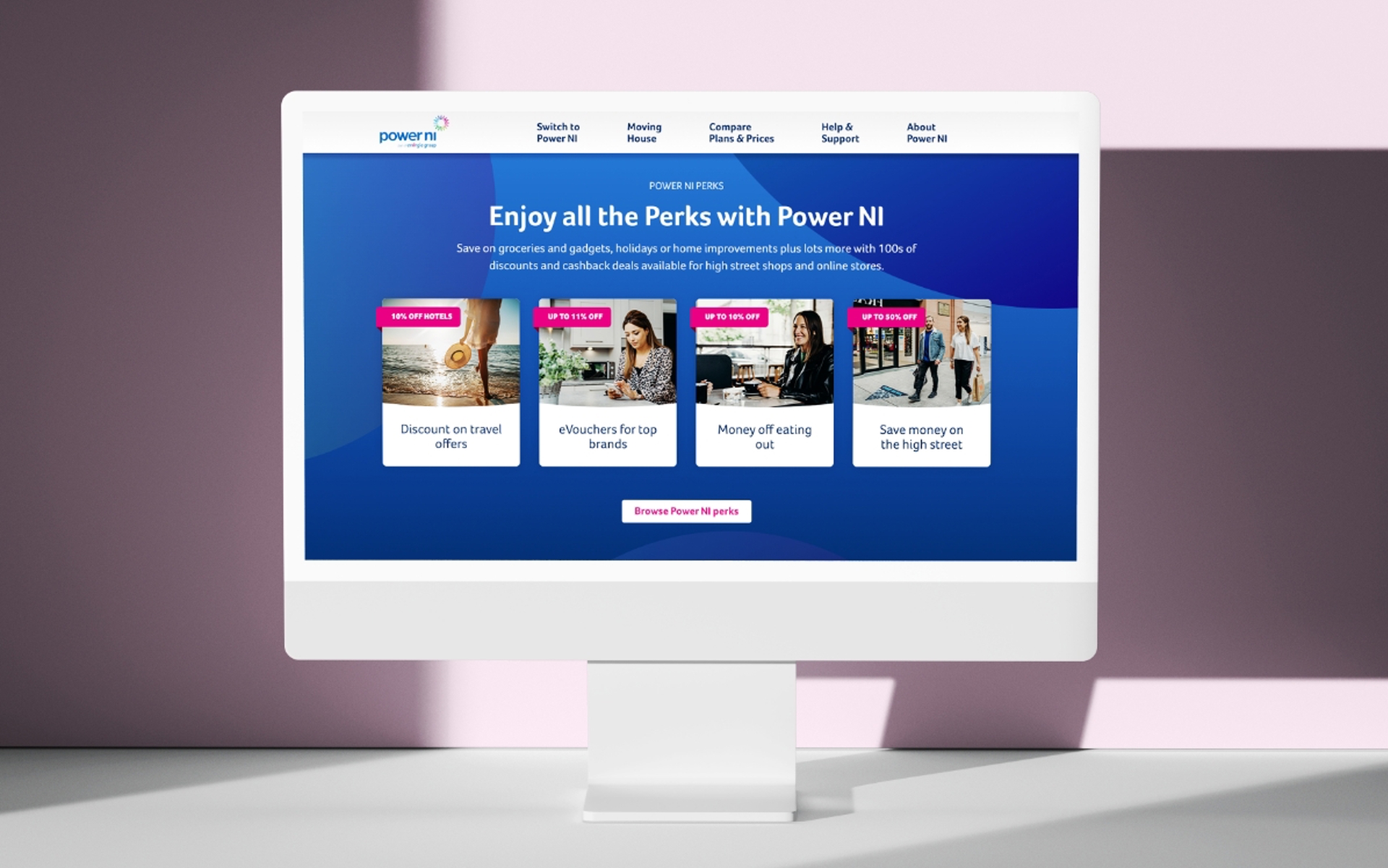 What we did:
Research
Stakeholder Engagement
User Experience
UI Design
Kentico 13 Development
Systems Integration
Project Management
Support and Maintenance
The Client
Power NI has supplied electricity to domestic, commercial, and rural customers in Northern Ireland since the 1940s.  
The Brief
Power NI's former website was built in 2015 around serving their existing customers. Following improvements to how they served their varied customer base, more content was being added to the site daily, resulting in the need for a more streamlined and distinguished user journey on the site. Many more content pages needed personalisation, along with ways for current and prospective customers to learn more about the payment plans and find information on how to make their homes more energy efficient. The website is also used to promote customers online account which creates another channel for current customers to access vital information, and needed to be integrated into the overall digital presence.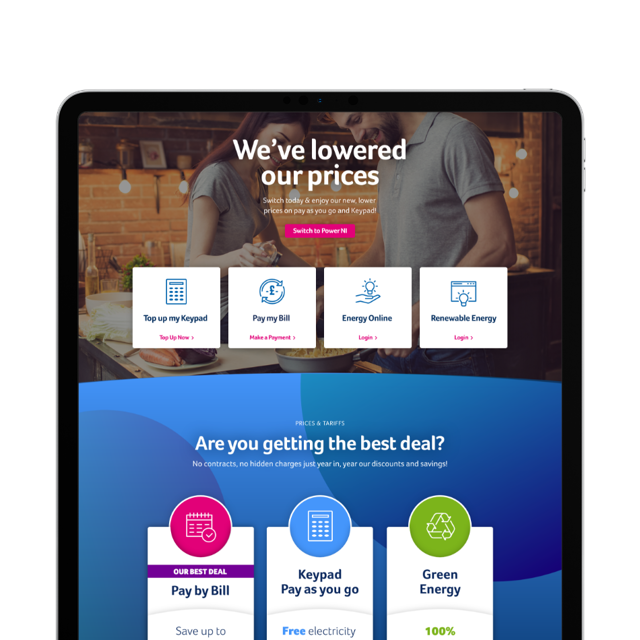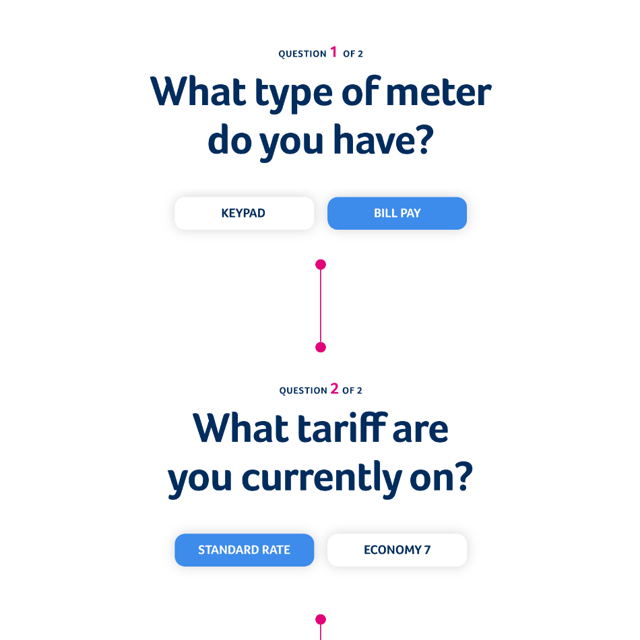 What We Did
After in-depth customer workshops to establish KPIs, and our own research and analysis into the website as it was, Zesty learned that the site performed poorly on mobile and struggled with navigational and load issues. Power NI was concerned that high exit rates were costing them customers, along with cluttered user journeys. In order for the site to keep compliant, and link to payment plans and energy information, we put the site through an extensive front-end and UX process to better streamline the amount of information on the site.  
The project quickly distilled into being three websites rolled into one (home, business & farm, and renewable customers) that still needed to "talk" to each other in both design and cross-access. As the Power NI team didn't want to lose access to the features they were used on the old CMS, we recreated the services they loved with a streamlined content tree. We worked within development, UAT and production environments which is load balanced, with two webservers and a single database server. The site deployments are managed through Azure Devops along with the code repository. Using the Azure pipelines for all builds and deployments, we are able to provide streamlined and customised methods for raising tickets and providing support.
The project featured a number of stakeholders, due to the website being hosted via a third-party provider. We had to align various processes to make sure the client and third party were in alignment with what we were proposing and delivering. Azure helped to create a workflow process to ensure security and easy-to-follow solutions from phase to phase. 
We were able to recreate a vast number of existing capabilities from EpiServer within Kentico 13 as well as other tools from a third-party party integration.
Personalising the website was an area of great focus at all stages to meet the client's needs. We combined Kentico's robust out-of-the-box features with custom-coded features that the team was able to manage in-house after training.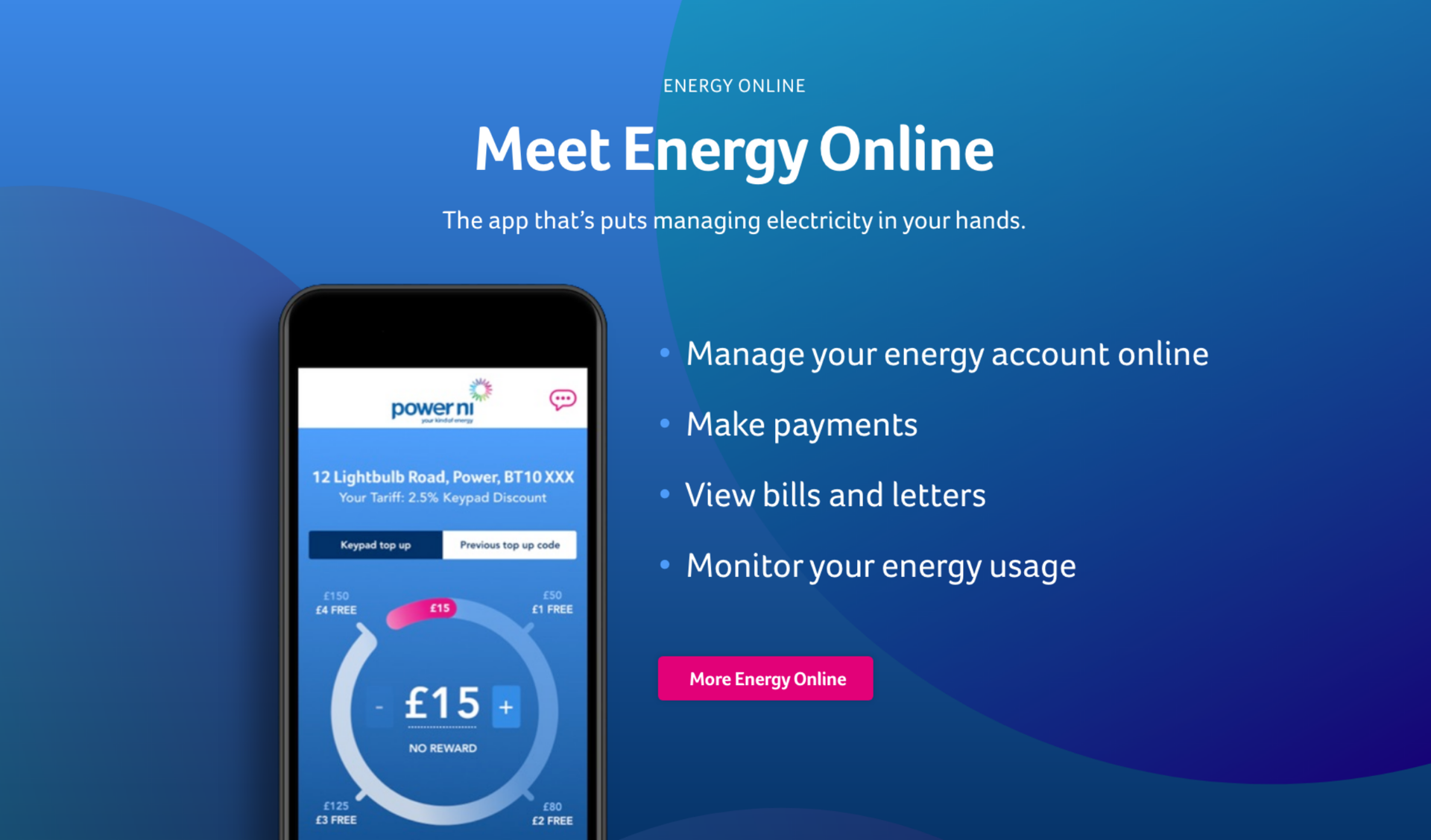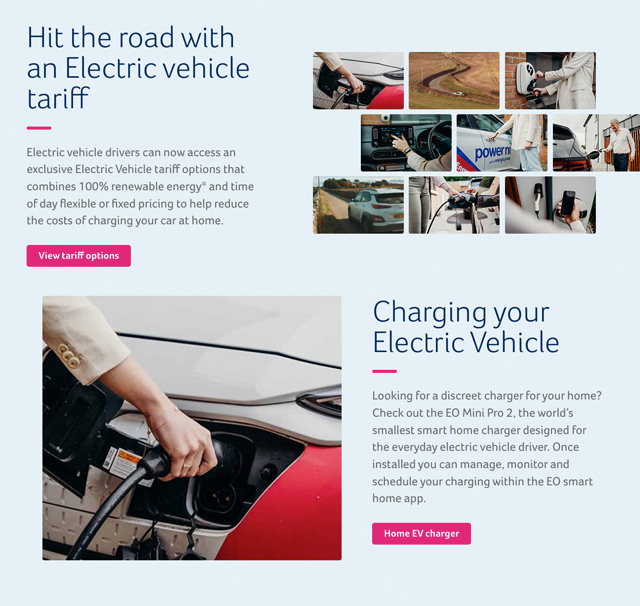 133%
Comparing YoY metrics, the new Kentico website has exceeded expectations and delivered a huge 133% increase in lead generation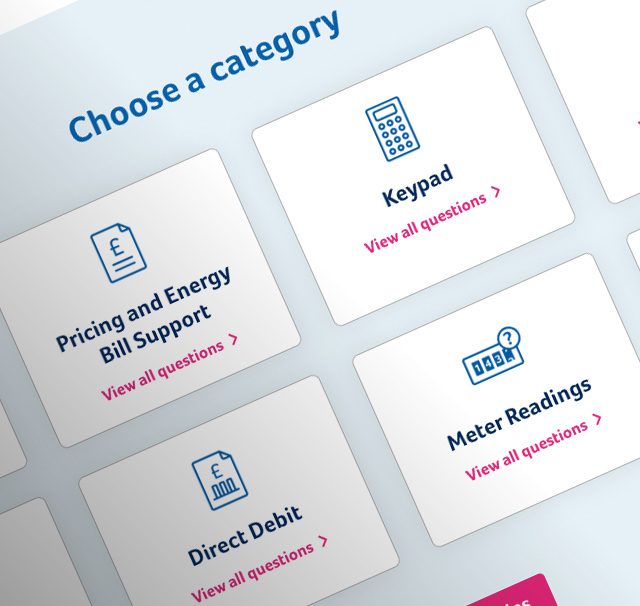 26%
Organic users to the site increased by 26%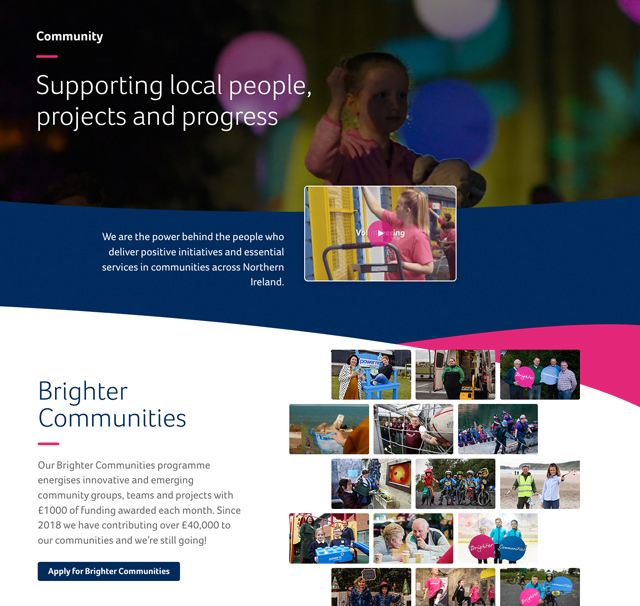 95%
Accessibility – was 79% now 95% compliant with WCAG 2.1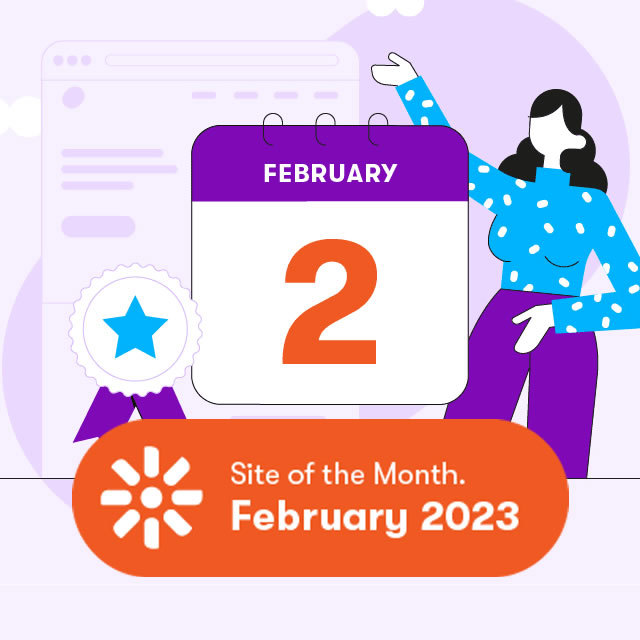 Kentico
Kentico awarded Power NI site of the month for February 2023