Case Study
National Museum of Ireland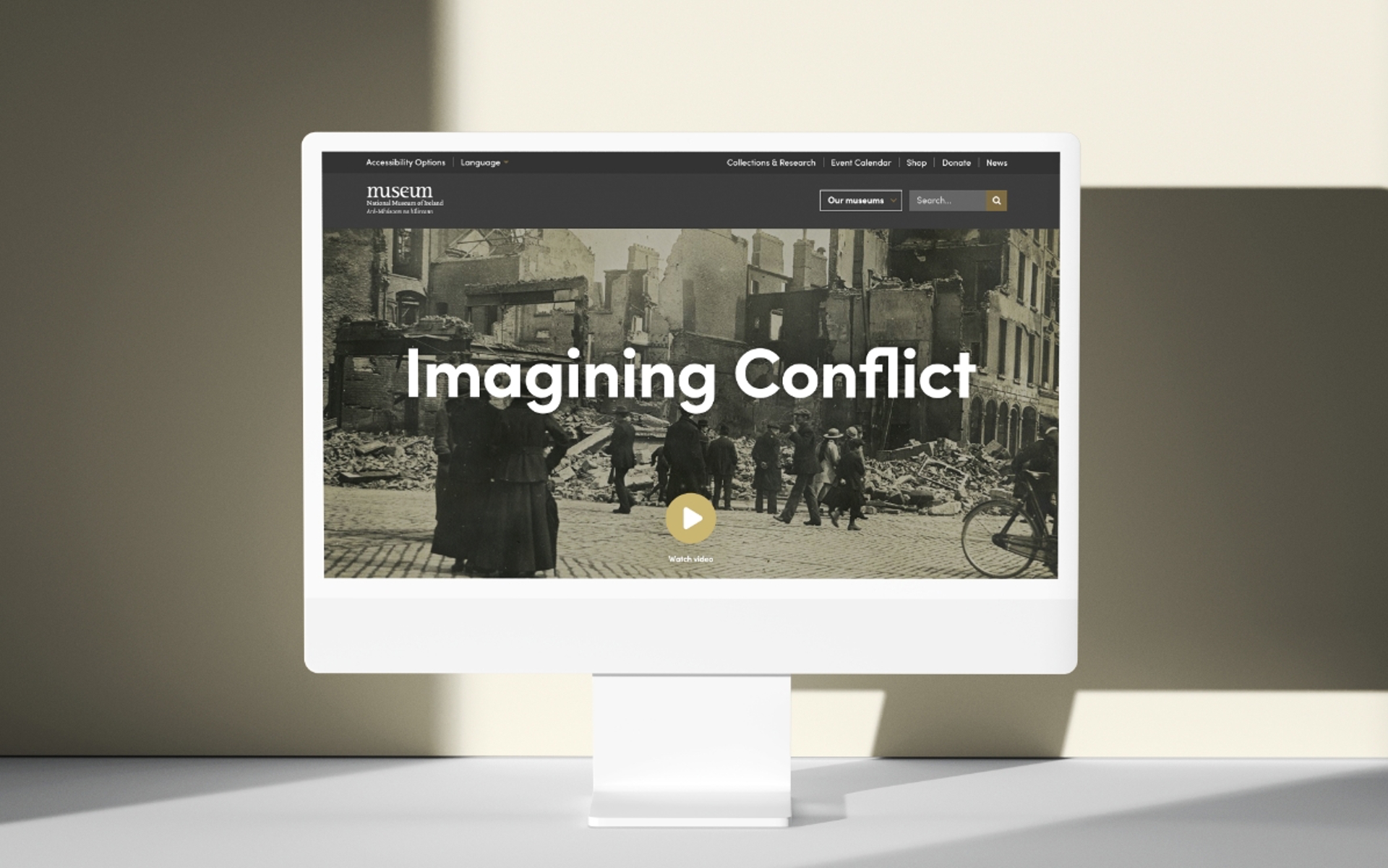 What we did:
Research
Stakeholder Engagement
User Experience
UI Design
Kentico CMS development
Project Management
The Client
The National Museum of Ireland (NMI) is the country's leading museum. Its emphasis is on national and international archaeology, Irish history, art, culture, and natural history. The museum averages over a million visitors per year.  
The Brief
NMI's goals for their new website featured a full redesign and development of the corporate site. They wanted a mature version that reflected the Museum's history and leadership in the field, with a clear, accessible, and appealing digital presence. The interactive brand elements had to be responsive and engaging to maximise users' screen time. With the expectation that the NMI would be managing the site in-house 24/7, the CMS had to be easy to understand and modify, with a robust migration plan.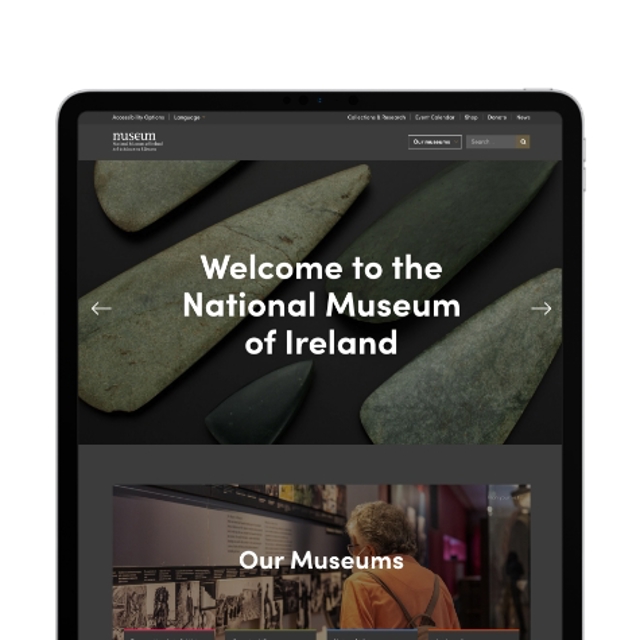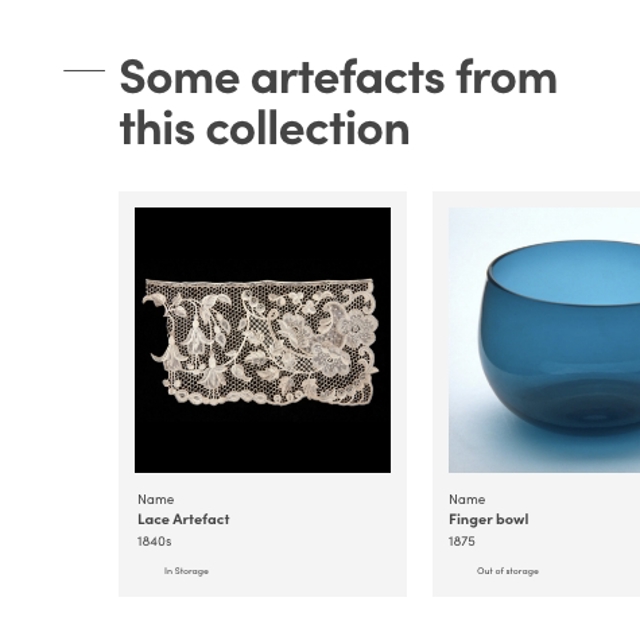 What we did
The NMI project required an understanding of two very disparate cultures – that of Ireland, and that of the Web. Museums are all about human stories, and so we thought about how to bring human stories to life in a digital space while encouraging organic user interactions that left them satisfied. Balancing this with meeting the commercial goals of the Museum as an organisation was no small feat. Preserving the human touch in the digital space is a dynamic task with many hidden, interesting elements, and it's exactly the kind of project we love to work on.  
The website for the National Museum of Ireland is the digital showpiece. It is a thorough overview of what visitors can expect to see and experience, and also provides practical visitor information including location, hours, events and membership. 
With a broad target audience covering many constituencies, we had to ensure that various needs and interests were covered. These often included or surpassed those of most cultural institutions in terms of socio-economic catchments, national and international users, from casual browsers to focused researchers. We worked closely with the NMI staff to carry out a thorough UAT process to perfectly refine the user experience on the new site. The site features permanent pages displayed in English and Irish, with some temporary English-only pages. The website also features microsites for specific exhibitions.