Last year we moved to our beautiful new office at City Quays 2 and it's safe to say we're still not tired of the 7th floor views over the Clarendon Dock area – especially at sunrise and sunset.
Over the last few months we've been personalising our workspace and have recently completed our 'Wall of records' - a display of 30 vinyl mounted on the wall. We asked the Zesty team to share their favourite or a memorable album to be displayed. Our agency slack channel was buzzing with ideas and suggestions, a few of the team could fill all thirty spaces with their personal favourites but we managed to narrow it down to a couple of suggestions per person and our Head of Design PJ, was then tasked with sourcing the vinyl.
He scoured Amazon, eBay and second-hand record shops and soon New and Used vinyl began making their way to City Quays from across the UK and Ireland.
The display plinths were handmade and installed by PJ's father who kindly offered to be of service at the weekend – we have it on good authority that PJ was an excellent apprentice!
Alongside our musical selection we've added some client visuals. Artwork and images of our clients include; New Forest National Park Authority, National Museum of Ireland, Ulster Orchestra and Wild Atlantic Way.
Here's a few of the selected records and why they were chosen.
'Wait to Pleasure' by No Joy (2013) chosen by Stuart
It's an absolutely stunning album cover, and I've been a fan since I first heard Ghost Blonde (2010). On this album they really came into their own and pushed out a great blend of shoegaze and noise pop, with some electro moments thrown in for good measure. 'Hare Tarot Lies' is a personal favourite on this album.
'Everything You've Come to Expect' by The Last Shadow Puppet's (2016) chosen by Emma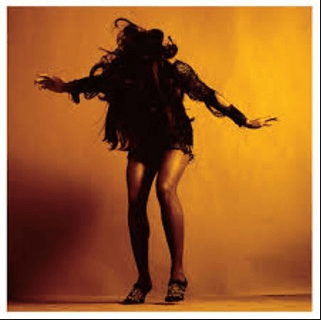 It was the first brand new vinyl I owned that wasn't one of my dad's LPs, or an old dusty one bought from some vintage store. Alex Turner (Arctic Monkeys) & Miles Kane's (The Rascals) experimental tracks blew me away – they're all great, but the one I belt the lyrics out to is 'Used to Be My Girl'. It's Tina Turner on the cover – which won 'Best Art Vinyl 2016'.
'In Rainbows' by Radiohead (2007) chosen by Andrew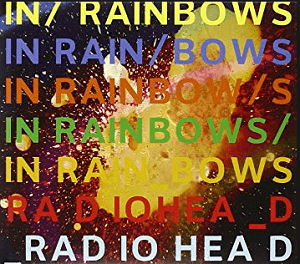 This album reminds me of a freewheeling, party-heavy time of my life. Musically it is everything that Radiohead are. It is geeky and gritty but beautifully, patiently melodic. There is no obvious single or radio hit on this album, but yet so many of the album's tracks make it into Radiohead's live set - a sure indicator of stuff that both band and fans love. I think it's the band's best album...but please don't @ me about that!
'Solid Air' By John Martyn (1973) chosen by Philip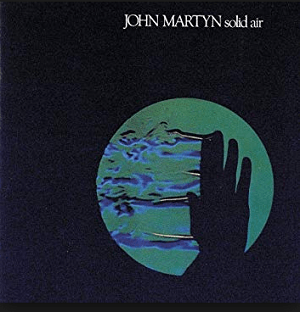 When I moved away to university, I saw an old episode of the Old Grey Whistle Test aired on BBC 4. It contained a live performance of 'May You Never' which blew me away. Previously I hadn't been into this style of music at all, but after hearing this I spent the next three years of university obsessed with this album and the man behind it. Favourite track: 'Solid Air'.
'The Hunter' by Mastodon (2011) chosen by PJ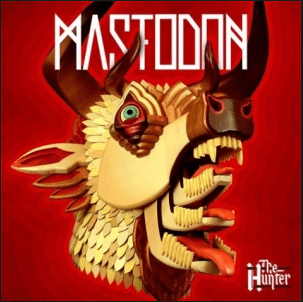 Mastodon are a great example of a band who show the same high level of creativity in their music as they do in their album and promotional artwork.  The Hunter cover features the wooden sculpture titled 'Sad Demon Oath' by AJ Fosik. The Album was titled 'The Hunter' in honour of singer and lead guitarist Brent Hinds' brother, who died in a hunting accident while the band were making the record.
'Arrival' by Abba (1976) chosen by Tim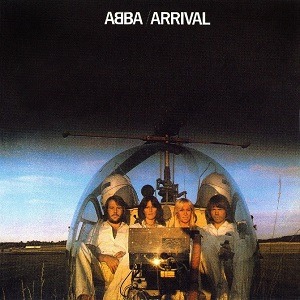 If I was to pick my favourite album of all time, I wouldn't pick this one, in fact I doubt it would make my top ten, but as an album with some meaning, then this is the one. When we first started doing this in the office, I couldn't help but feel that people were picking albums they thought would reflect well on them or were picked straight from a best ever albums article on Rolling Stone or Mojo, so I made what I would argue was the most honest choice on the wall up to that point.
Just like the Album title, the 70s marked my Arrival. As a boy visiting my grandparents' house every weekend, I used to play my Aunt's records (that's old fashioned mp3 for you kids) She was little more than a teenager then and at that time Abba were huge. I was always drawn to the helicopter on the cover, and although it was never the most famous track from this album, (Money Money Money, Dancing Queen and Knowing Me, Knowing You are all from this album) but for me, Tiger was the stand out track, I used to know every word.
'Zip Style Method' by John Cooper Clarke (1982) chosen by Steven
Produced by Martin Hannett of Joy Division fame. 'Zip Style Method' brings to life the poetry of John Cooper Clarke, with vocals delivered by the poet in his own inimitable style. 'I Wanna Be Yours' is a personal favourite, a song about love and lust performed by Clarke in a beautiful laconic drawl. A great album and gateway into the poetry of the "the bard of Salford".
'In Colour' by Jamie XX (2015) chosen by Laura O'K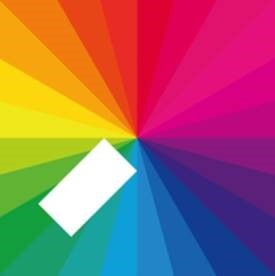 I went to New Zealand in 2015 to visit my best friend – we hired an old Wicked Campervan to drive around the South Island, it couldn't go over 80kmp/h and had no radio signal, so I downloaded the Jamie XX In Colour album as it had just got released and played it on repeat for the next 7 days.  One lasting memory is listening to the song SeeSaw as the sun was setting through Arthur's Pass.
'Free Your Mind' – by Funkadelic (1970) chosen by Ian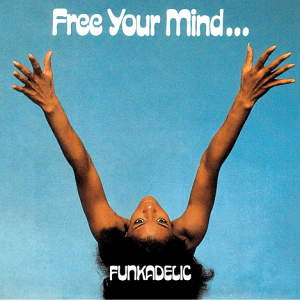 I spent 6 months in Morocco, with my girlfriend at the time, when I finished Uni. We became minor celebrities and the Mayor of the small town we were staying in, invited us into his home for dinner. He had quite the collection of vinyl and after dinner he decided to show off and played us a few of his favourite tracks. It was all very mainstream until he put this gem on. It blew my mind and changed my life.
'All Mod Cons' by The Jam (1978) chosen by Lauren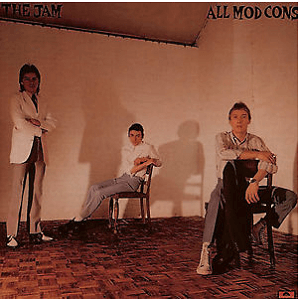 I've been a fan of The Jam and Paul Weller since I was a teenager. Favourite track on the album is 'Down at the tube station at midnight', when the track was released the BBC apparently banned it from radio play but don't let that put you off having a listen!