Brian joined our growing Development Team last month, with an agency background he has quickly settled in and begun working on client projects straight away.
In previous roles Brian worked on large scale specialist Software as a Service (SaaS) projects, we know Brian will bring his wealth of experience to these projects with us.
We asked Brian to give us an overview of his first month to give you an insight into life at Zesty!
Welcome to Zesty
The Zesty team is much bigger than the agencies I have worked with before, there are a lot of faces and names, but I think I've got them all now! Within my first week I had met with the Department Heads to better understand their team function.
New projects
I've been working on a range of projects for existing clients, spending time investigating the setup methods and configurations, which is imperative as I'll be working on these projects going forward.
I've also been familiarising myself with the production and roll out environments of our projects. I've started using different tools, for example; Docker – a container platform that allows Developers to create, deploy and run applications within their own operating environment or 'container'.
Monthly Development meeting
In addition to our regular project and task meetings the Development department meet on a monthly basis to run through an overview of Team activity, it's chaired by a different member of the team and they're responsible for the most important part – bringing the sausage rolls and or biscuits!
This month, we ran through the release checklist, to ensure everyone was up to date with the status of each project. It's a great opportunity for the whole team to raise questions they may have and I found it particularly useful as a new member of the team.
What I'm looking forward to next…
There are a couple of large scale Laravel projects in the pipeline and I'm looking forward to working on these.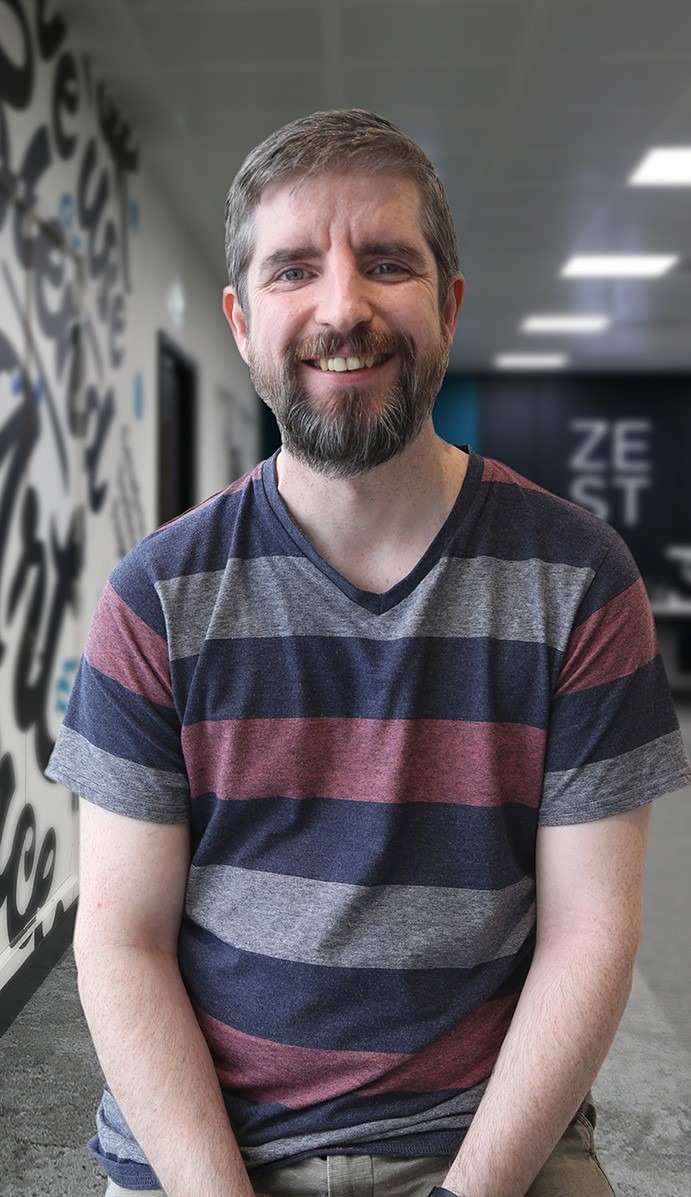 Interested in working at Zesty? We're always keen to hear from individuals who would be interested in joining our Team. Visit our Careers page to view latest vacancies. We are also happy to accept CVs which we will keep on record for consideration should a suitable role become available. Send your cover letter and CV to jobs@simplyzesty.com