We live in a results-driven world. If you go for a run, you'll track it to see if you ran further or faster. If you're on a diet, you'll track your food intake and your calories. People want data because they want to understand their performance, see improvements, and understand what they can do better.
The best commercial decisions are always made based on what your business needs, not what you think it needs. This is why, as a digital agency, data underpins every piece of client work we carry out, so we can tailor our plan of attack based on facts, rather than opinion.
Despite this, only 44% of CMOs say they can measure ROI, which makes it impossible to justify essential tech investments such as a new website, or digital marketing strategy.
In this digital age, your target audience is empowered by more knowledge, more choice and more channels. That means if you want to improve your bottom line you need to be as targeted and relevant in your approach as possible. When used and properly understood, data can drive tangible business value, allowing you to target the right people with the right messaging at the right time.
We Can Use Data to Improve Your Bottom Line in 2 Simple Steps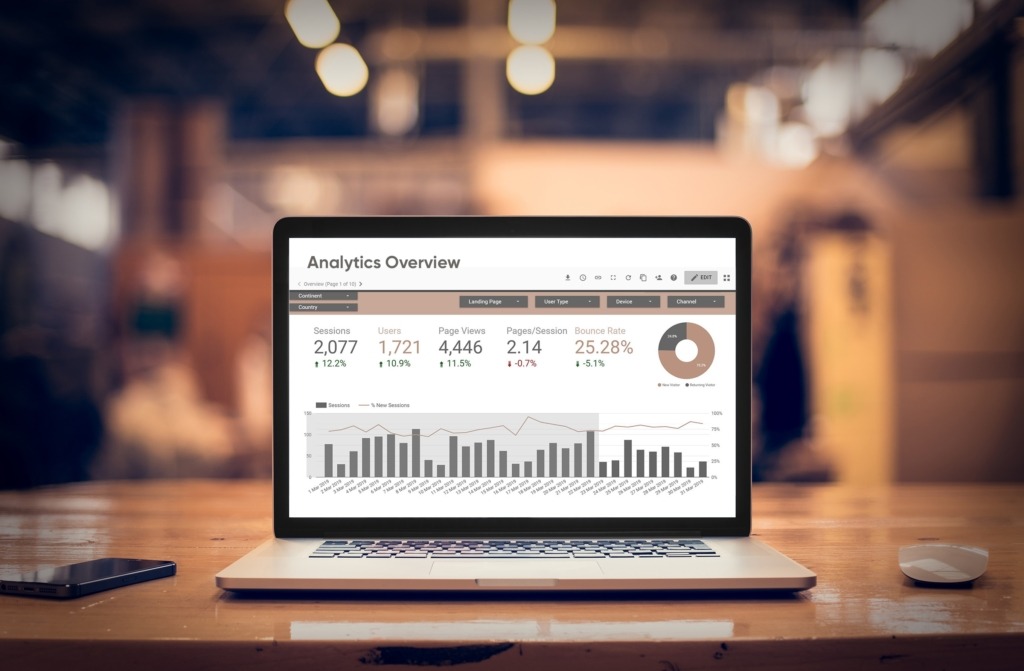 Step One: Use Actionable Insights to Plan for Success 
Whether you want to increase traffic to your website, generate leads, or grow online revenue – data should always inform your plan of attack. A strong digital strategy can set your business up for optimal growth. We can achieve this by asking a series of questions, and using your data to answer them:
Who are you targeting? We can use data from social media, email marketing and web analytics tools to figure out the specific habits and behaviours of your customers.
What differentiates your business from others? There are lots of tools that can provide helpful insights into what you do differently, and what you could do better to gain a competitive advantage.
What digital channels should you use? By knowing where your customers are online, we can determine the channels on which you should focus your efforts.
How will you define your success? Setting measurable goals helps to clarify your tactics and stay on track with your strategy.
Step two: Evaluate and Optimise Your Approach
With a wealth of data available, why let your digital strategy become "blind" to stakeholders? Businesses invest so much in planning and execution they can forget the importance of time spent optimising their approach - which is essential to maximising ROI.
Our typical client analysis tends to revolve around:
Understanding the marketing that works for you
Finding out how to reduce costs when marketing isn't working
Understanding if your site is achieving its goals
Locating pain points and drop-offs for applications or purchase funnels
Understanding on-site behaviour to optimise content and navigation
Look at trends over time. What are the peaks and troughs? Why are these happening?
Data analysis can be a difficult job, but extremely rewarding. To make things easier to digest, we use visualisation. Instead of trawling through endless numbers, we take your business KPIs and show their performance through simple graphs and charts, so no matter who's viewing the data, you'll be able to understand it, and make key business decisions quicker and more easily.
If you're interested in how we can make sense of your data and drive business value, send us an email to digital@simplyzesty.com