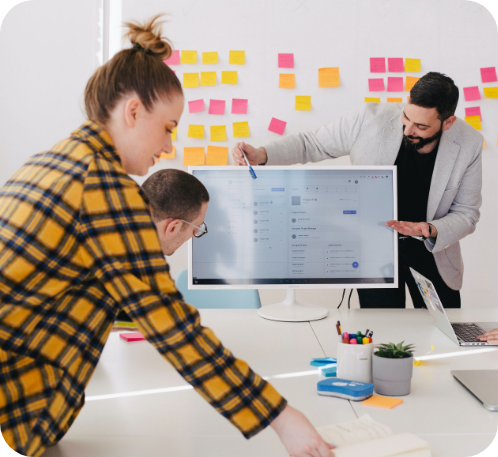 Supercharge your UX Design
We're often asked about the involved approach we take to UX. We understand that it is quite different to other agencies. The primary value is to make sure we hit the only marks that really matter: making a website that is of bona fide value for the audience in mind. And to know what those marks are, we must research them.
Read on to find out how we can help you with user experience.
Get in touch
UX Research & Stakeholder Engagement
We start our UX process by conducting workshops. These help you get to the root of all user group needs, wants, and desires. We find out what way users are currently engaging with your website through a combination of analytical tools and research methods.  When we do all this, we create websites that are not only aesthetically pleasing and functionally elegant, but produce actual results and ROI for our clients.
UX is the bedrock of every single website engagement we complete.
Validation
We validate our research findings and decisions with stakeholders and users, checking to see if the proposed flows make sense before we develop high-fidelity prototypes.
Additional deliverables may include: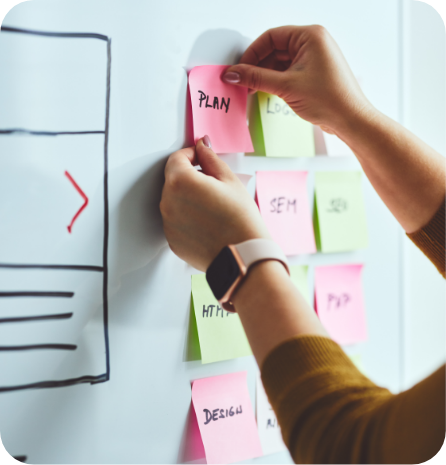 Persona
Define, prioritise, and understand the needs of a variety of users, understanding their key requirements and what content is relevant to them.
Task flow
Outline common tasks and the likely path that users will take to achieve their goals.
Customer journey map
Research gives us a solid understanding of the customer's journey, their decision points, the tasks they need to complete and their requirements. We describe and list these points according to each phase of the user journey, and further analyse opportunities and challenges for the organisation according to the journey.
Wireframes
A visual guide that represents the skeletal framework of the website, laying out content and functionality on a page according to user needs and user journeys.
Wireflow
This offers a broader perspective on the static wireframes with comments about user actions on those specific screens or calls to action (CTAs). We use it to maximise the user's ability to achieve their goals as quickly, which then helps us test our proposed solution.
Prototypes
Interactive demo of the website which can be used to gather feedback from project stakeholders before the project goes into development. The result of this stage is a clear picture of primary and secondary users aligned to a persona, along with a clear understanding of how their needs can be met.
The UX Process

What our clients think about Zesty...
We have worked with Zesty for a number of years, building upon the experience and success of previous years to ensure the Cúl Camps site is continually progressing. This year Zesty delivered a new website which has contributed significantly to this year's successful programme. The new booking process has greatly improved customer experience and ensured parents and guardians can place multiple bookings easily and on any device.
- Charles Harrison, GAA Cul Camps
Interested in finding out more about how your UX Design can deliver results?
Contact us to make an enquiry